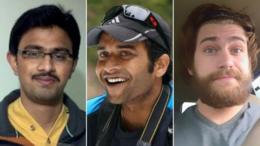 India has expressed shock after the fatal shooting of an Indian national in the US, amid reports that the attack may have been racially motivated. …
BBC - Feb 24 15:44 GMT - more ...
The two young women were what South Korean intelligence calls "lizard's tails," expendable assets to be cast off after an operation. Guided by North Korean agents, they practiced at malls in Kuala Lumpur, then set their sights on the target: Kim Jong-nam, the estranged elder brother of North Korea's erratic leader, Kim Jong-un.
New York Times - Feb 23 03:46 GMT - more ...