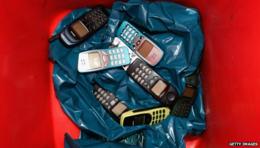 From market domination to sell-off in less than 10 years. As Microsoft swoops in to buy Nokia's mobile business for £4.6bn, what happened to Finland's most beloved company, and why would Microsoft take it on? …
BBC - Mar 02 07:12 GMT - more ...
Google's venture to beam the internet to remote areas of the world via balloon has hit a legal snag in Sri Lanka that could see the project abandoned on the island, a minister said Thursday. "Project Loon" uses roaming balloons to beam internet coverage and planned to connect Sri Lanka's 21 million people to the web, even those in remote connectivity black spots.
AFP - Feb 16 10:26 GMT - more ...