Bill O'Reilly's reign as the top-rated host in cable news came to an abrupt and embarrassing end on Wednesday as Fox News forced him out after the disclosure of a series of sexual harassment allegations against him and an internal investigation that turned up even more.
New York Times - Apr 20 08:58 GMT - more ...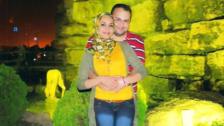 An Iraqi translator who worked extensively with the US military spent almost seven years trying to get his family to America. But with days to go before their departure, President Trump signed a travel ban that put the family's future in question.
BBC - Feb 07 22:45 GMT - more ...