[ Sunday Times ] - [ May 27, 2012 2:18:55 GMT ]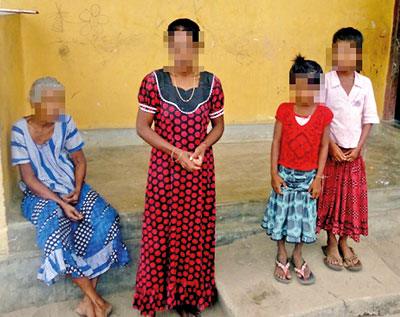 She was an unsuspecting 16-year-old girl who found herself forced into an air-conditioned room in a luxury tourist resort in Hikkaduwa, and allegedly repeatedly raped by a 27-year-old Saudi Arabian businessman. Unable to bear the agony of her ordeal, she wept as she related her story to a Police team that blew the lid off a racket not only in prostitution but also human smuggling. The story unfolded after the Police acting on a tip-off, stormed the hotel and arrested two Saudi nationals and a local woman resident of Maradana, and rescued the 16-year-old girl. [
full story
]
---
Comments [ 3 ]:


written by karikalan1 (United Kingdom)
These Arabs fund the Thugs for illegal mosques and madrassas to create Muslim extremists at the expense of poor defenceless Tamil children.
- May 27, 2012 11:12:58 GMT


written by LankaLier (Australia)
The punishment for such crime in Soudi Arabia is beheading. Sri Lanka it is your turn. But eventually lots of people in Sri Lanka will get money and the culprits will go free. The victim is a Tamil so what? There is lot of money isn't it. Namo Namo Lanka
- May 28, 2012 3:17:38 GMT


written by SrikanderGt (Kazakhstan)
The agent and the procurer should be shot. Unfortunately it appears that it is also a case of tamils exploiting innocent tamils.
- May 28, 2012 13:47:11 GMT


Please register to post comments.

OR

Click here to login, if you already have an account.