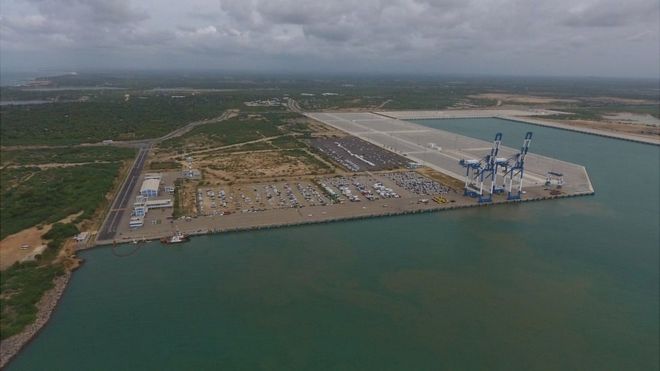 China is investing billions of dollars in infrastructure and developments in Sri Lanka, but many local citizens feel the country is being sold to the Chinese. Normally the roads leading to Asian ports are bustling. Trucks loaded with cargo. Small shops where lorry drivers and workers take a tea break. Hambantota port in southern Sri Lanka is starkly different.
BBC - May 26 03:37 GMT - more ...
After a warning from the International Monetary Fund about its thin foreign-currency reserves, the Sri Lankan government has pledged its commitment to strong fiscal discipline in line with conditions stipulated for a bailout by the Washington-based organization.
Nikkei - Mar 17 09:48 GMT - more ...