The Canadian dollar strengthened against its U.S. counterpart on Monday, breaking through a key technical barrier during the session as domestic wholesale trade data beat expectations and oil prices jumped. The loonie has been trading at its strongest in 14 months, helped by a hawkish turn from the Bank of Canada and an interest rate hike earlier this month.
Globe and Mail - Jul 24 20:57 GMT - more ...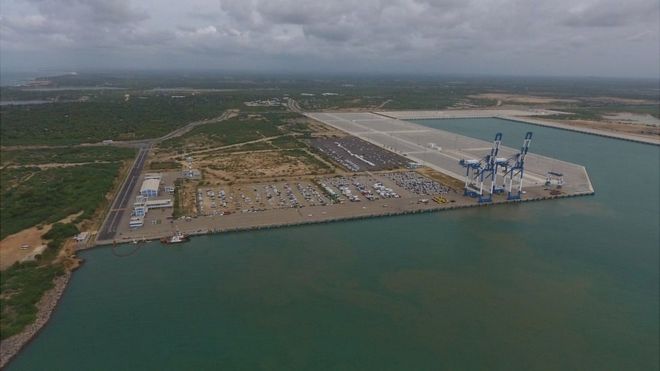 China is investing billions of dollars in infrastructure and developments in Sri Lanka, but many local citizens feel the country is being sold to the Chinese. Normally the roads leading to Asian ports are bustling. Trucks loaded with cargo. Small shops where lorry drivers and workers take a tea break. Hambantota port in southern Sri Lanka is starkly different.
BBC - May 26 03:37 GMT - more ...